Teens choose social media over TV
Teenagers now list using social media sites such as Facebook and Twitter as their number one pastime, overtaking watching television, according to a new report, The Telegraph reports.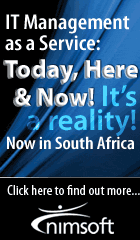 Sixty-five percent of the 16- to 24-year-olds who were polled for the survey listed talking to their friends via Facebook and Twitter as their top leisure activity.
A third of the group spend more than three hours networking online at a time, in a range of locations, including hospital operating tables and court.
The study was carried out by Opinion Matters for digital marketing agency Click Connect, which polled 1 300 people across the UK, Media Bistro writes.
The survey also revealed that social media usage tied with television among 25- to 34-year-olds, and 32% of those aged 55 or older reached for social media ahead of TV.
"The social media revolution is not new, but for it to now take over from the nation's favourite pastime for the younger audience truly indicates how quickly leisure habits are evolving in our digital age," How Do quotes MD of Cheshire-based Click Consult, Matt Bullas, as saying.
"We're not saying this is the death of TV, but we envisage seeing more multimedia opportunities being developed in partnership with TV to encourage cyber conversation, especially when you consider that 40% of the younger audience are on social media at the same time as watching TV. We're already seeing Twitter feeds and hashtags regularly posted onto TV screens of our favourite shows, and this will only get more integrated," concluded Bullas.
| | |
| --- | --- |
| | Subscribe NOW! Essential Digital Life news filtered for you |
---
---